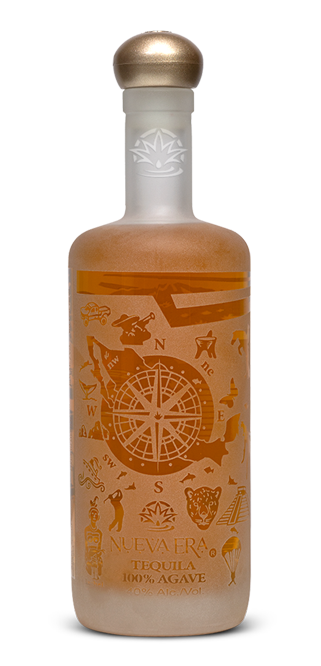 EXTRA AGED TEQUILA SUNSET
SANDBLAST EDITION (750 ml)
100 % PURE AGAVE, BLEND OF SUPREME AGAVES AGED 6 MONTHS IN FRENCH OAK BARRELS.
This fantastic Tequila of privileged notes shows the process of production of tequila as well as some of the most important attributes of Mexico, such as gastronomy, archaeological and tourist centers and mariachi.
The glass bottles go through a sandblasting process that resembles the beach sand with the unique design of Nueva Era symbology of mexican culture.
It comes inside a wooden box with a transparent glass with a led light that reflects the glare of the sun in all its spendor, to decorate any space in your bar.